To support society's sustainability goals and the transition to a low-carbon economy, Danske Bank is launching new sustainability targets for Asset Management, that supplement the Group's previously communicated target on sustainable investments . The new targets serve as a volume update, whilst aligning definitions with the new EU taxonomy on climate change mitigation and adaptation.

Short term, the goal is that customers will be able to increase their investments in funds promoting environmental or social characteristics to DKK 400bn, up from around 230bn at present. In addition, the goal is to funnel at least DKK 150bn into sustainable investment products by 2030.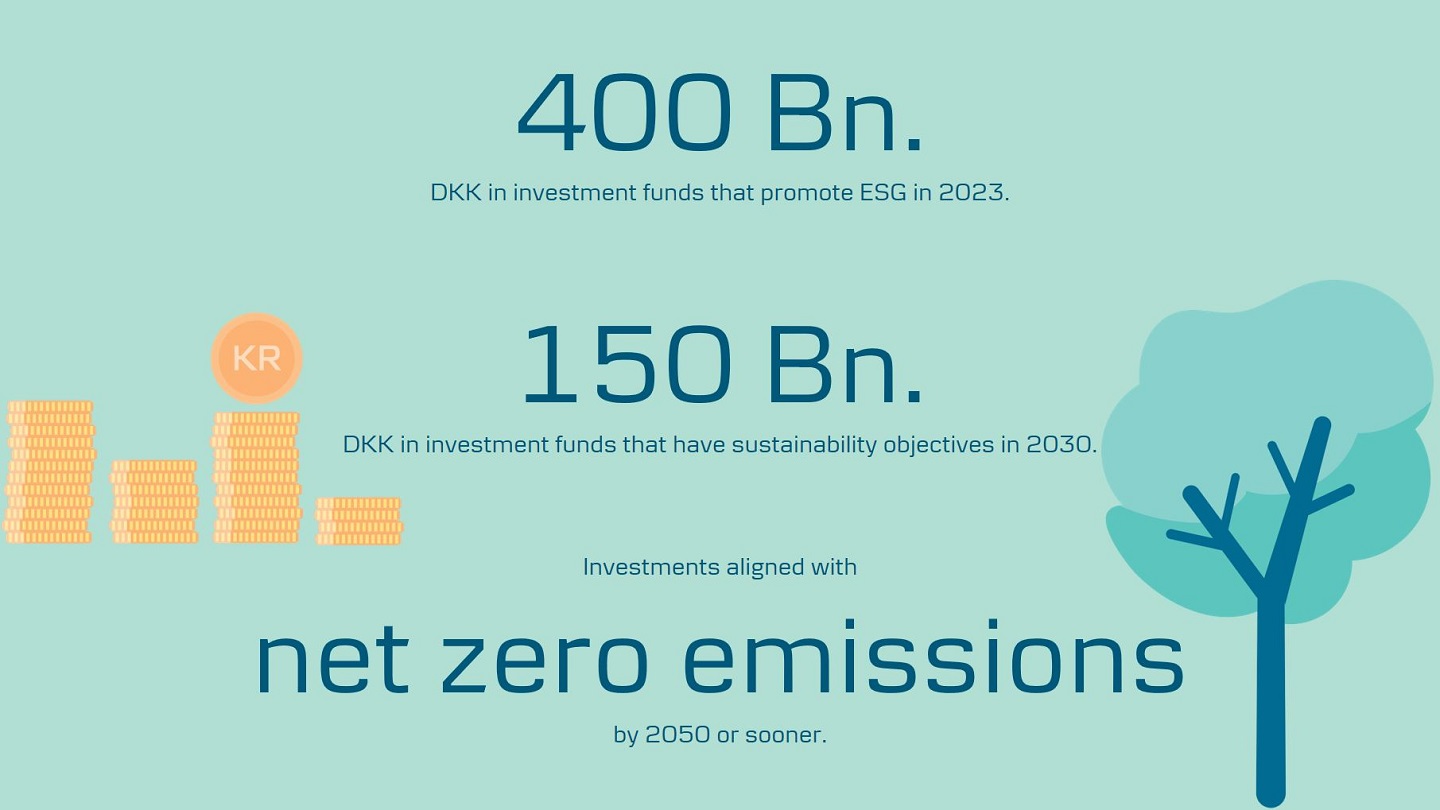 The new targets commit us to expand our product offering and help customers invest via products that promote sustainability or have sustainability objectives. Moreover, the new goals are set in accordance with the new Sustainable Financing Disclosure Regulation.