First on stage was Maria Landeborn, senior strategist in Danske Bank. She described the Danske Bank's macro-economic outlook, the challenges and opportunities in the market, and the allocation decisions based on these views. Among her points was the inverted yield curve, and how, although it is present today, it does not mean for certain that a recession is just around the corner.
From the portfolio management and allocation team, Karl Burck and Fredrik Källström gave a presentation on how to approach risk and allocation as an investor. They stressed the importance of holding on to your strategy during turbulent times. As an investor it might at times happen that you have too much risk in your portfolio, but it is just as important to avoid having too little risk. In the end it is the balance of the two that makes an investor sleep well at night.
Petter Löfqvist, Head PM Swedish Small Cap, gave an update on the small cap market in general and our sustainable small cap fund that celebrates its first birthday in the end of August. The fund has had strong performance in its first year, both compared to its index and to competitors.
To round the afternoon off Anders Hansen, psychiatrist and author of the book "Hjärnstark" gave an inspirational keynote. He is a well-known Swedish speaker with a strong message about the important and proven connection between physical and mental health. Physical exercise not only increases your wellbeing in terms of higher level of energy - it also has a direct effect on your concentration, your memory and ability to handle stress. A real eye-opener.
A big thank you to all of the participants on this year's event, see you again next year!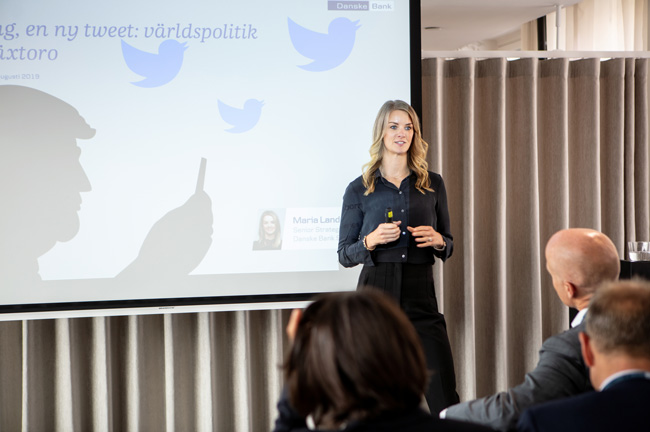 Maria Landeborn, senior strategist in Danske Bank described the banks macro-economic outlook.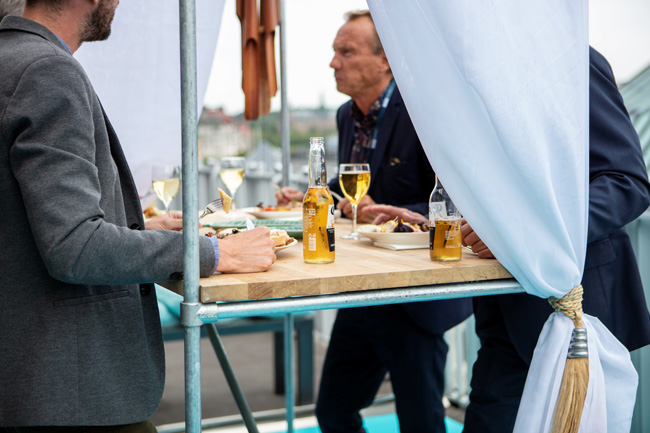 The event included a great opportunity to network with likeminded people.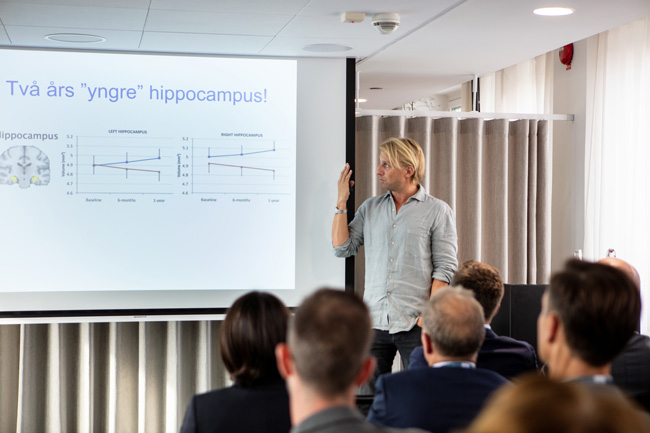 Psychiatrist Anders Hansen presenting his research on the connection between physical exercise and a strong mind.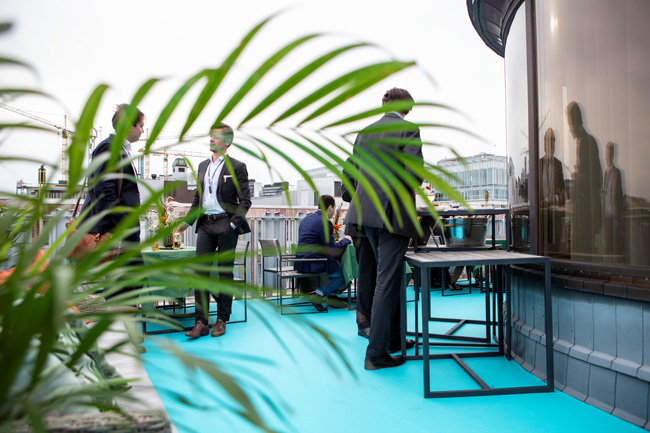 Networking on the rooftop terrace.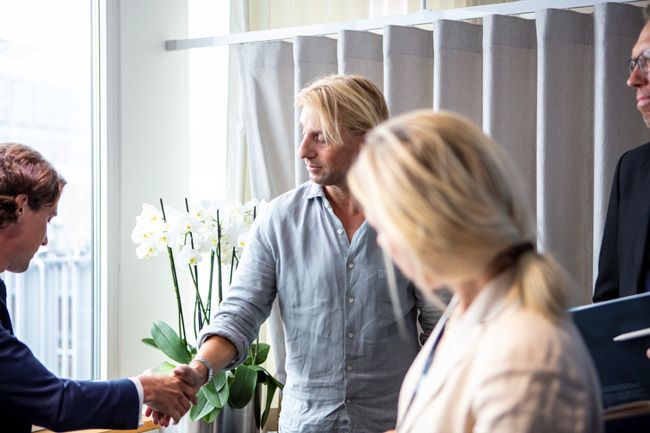 Getting personal with the speakers.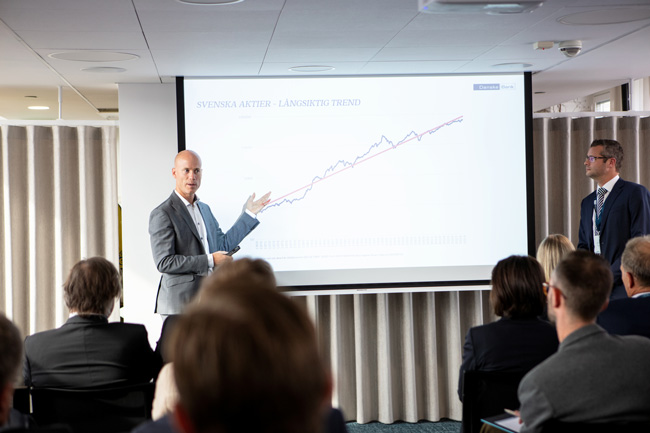 Karl Burck and Fredrik Källström of Danske Bank presenting.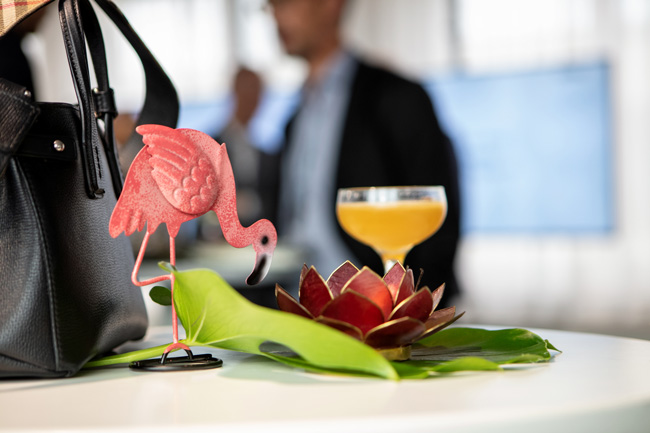 See you next year!