Our work with ESG
At Danske Bank Asset Management, we always use ESG factors in conjunction with financial factors to assess a business from a holistic perspective. Through dialogue and active ownership, we further influence the environmental conditions of the companies we invest in. This article gives an example.
Most people are familiar with success stories like Ørsted and Vestas, which many investors consider to be leading in the sustainable transformation of society. But, there are also Danish companies that are not – yet – at the forefront when it comes to environmental considerations.

One of them is the shipping company Maersk, with whom we have ongoing conversations. Shipping accounts for a substantial proportion of CO2 emissions, but in 2021, Maersk set a target of zero CO2 emissions by 2050. The target was changed in January 2022, when the company announced that it would reach zero emissions by 2040.

When many professional investors ask the same questions and ask for a more ambitious target than 2050, it becomes difficult not to react.Jesper Neergaard Poll, Portfolio Manager at Danske Bank Asset Management.
"2040 is a rather ambitious goal. A container ship has a lifespan of 20 to 25 years and new ships that emit less CO2 or ships that use new fuel types must replace the entire fleet. Maersk must find and buy these ships somewhere, so they are very dependent on their suppliers," says Jesper Neergaard Poll, who is Portfolio Manager and spends a lot of time talking to and influencing Danish companies to become more sustainable together with his colleagues in the Danish equity team.

Investing together makes a difference
Jesper Neergaard Poll believes that the pressure from investors may have played a significant role in why Maersk chose to raise its ambitions. It makes a difference when many investors push together in the same direction.

"We often talk to Mærsk, and we almost always talk about a greener agenda. Even though they value our opinion, we alone cannot drive the change. But when many professional investors ask the same questions and ask for a more ambitious target than 2050, it becomes difficult not to react," explains Jesper Neergaard Poll.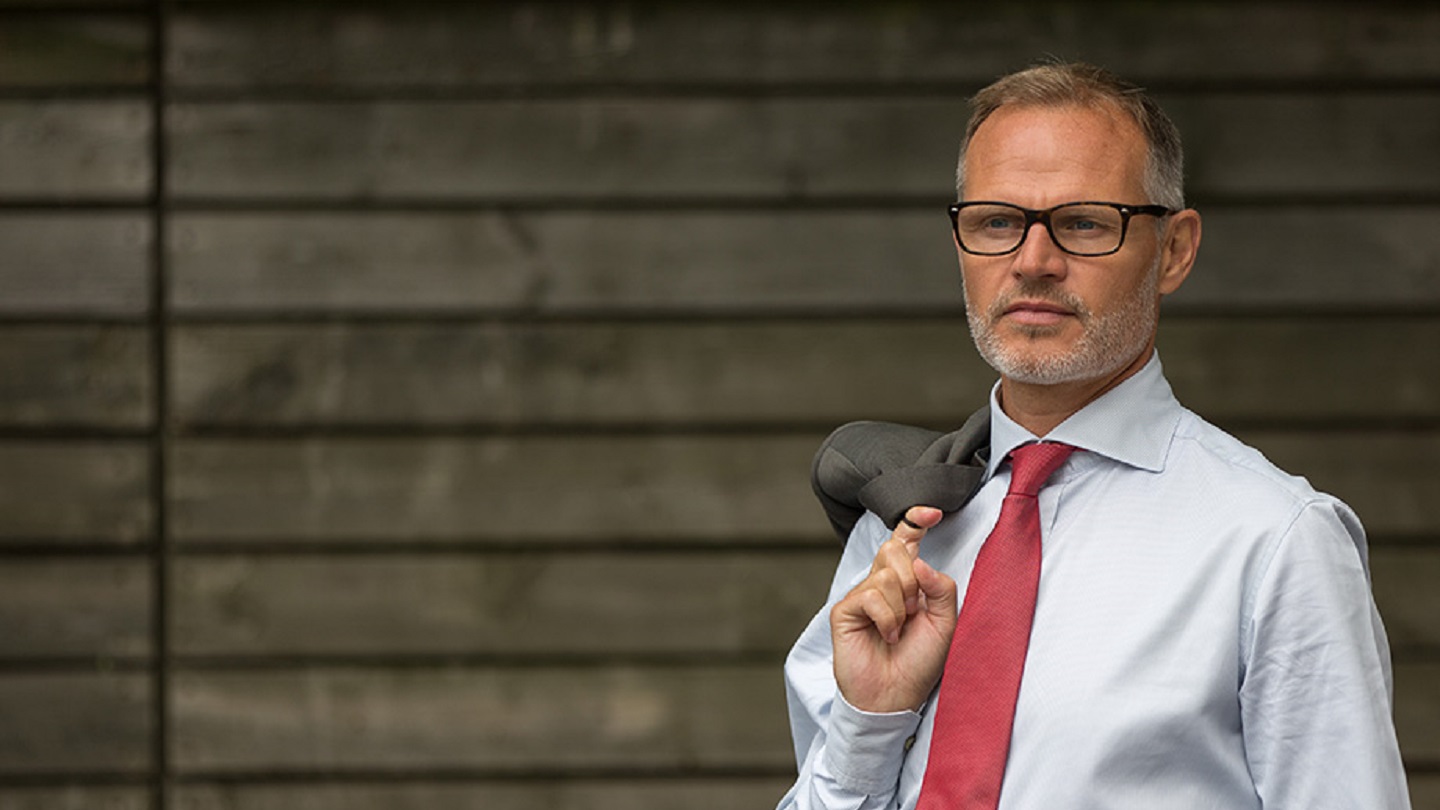 Jesper Neergaard Poll, Portfolio Manager, Danske Bank Asset Management

The whole value chain needs to be sustainable
It is not just Maersk that is challenged. Several Danish carriers face challenges if they do not find new sustainable alternatives. The transport company DSV also considers how it can deliver sustainable solutions – what they call sustainable supply chains – but they do not own the means of transport themselves, so they depend on their suppliers.

"If you are unable to offer sustainable transport, you will lose customers in the future, so it can have a big impact on your business. A clothing company that produces sustainable clothing in China, for example, should also have a sustainable logistics solution," says Jesper Neergaard Poll.

However, Mærsk has already taken several steps in the right direction. In August 2021, the shipping company announced they had entered into an agreement with a Danish supplier of CO2-neutral methanol, also known as e-methanol. The fuel will be used in the world's first e-methanol-powered container vessel, which will also become CO2-neutral. The ship is expected to be ready to carry goods from mid-2023.

This publication has been prepared as marketing communication and does not constitute investment advice. Note that historical return and forecasts on future developments are not a reliable indicator of future return, which may be negative. Always consult with professional advisors on legal, tax, financial and other matters that may be relevant to assessing the suitability and appropriateness of an investment.