"We expect there will be stricter sustainability demands on companies in the future. This will likely have a significant impact on the companies' business models and financial performance," says Lars Erik Moen, Head of Norwegian Equities.
Together with his team, he spends a great deal of time evaluating and analysing the carbon footprint of the companies they invest in. Lars Erik believes the national and international focus on reducing the impact of climate change is creating new types of risk for companies that they need to address and manage. Identifying these risks is important as they can influence a company's return potential and licence to operate.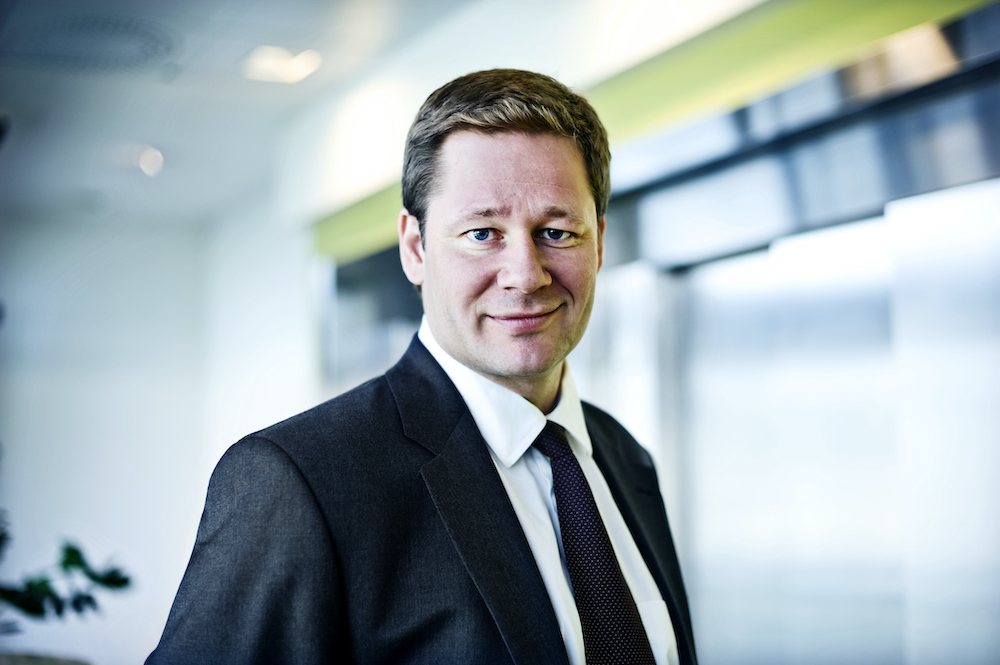 Lars Erik Moen, Head of Norwegian Equities, Danske Bank
"The transition to a low-carbon economy brings with it numerous new challenges for companies, including complying with stricter sustainability requirements from governments and a growing consumer demand for green solutions. Simply put, if companies do not transform their businesses and embrace the green agenda, they will probably not be attractive investment cases for us in the long run," explains Lars Erik Moen. He stresses that the extensive focus on climate issues is part of his efforts to safeguard and future-proof the investments and returns of Danske Bank's customers.
Holistic understanding of risks and opportunities
In his view, the market focuses too narrowly on companies' direct emissions from the burning of fossil fuels (Scope 1 emissions) and indirect emissions generated by the electricity purchased and consumed by companies (Scope 2 emissions). As a consequence of focusing only on Scope 1 and 2 emissions, aluminium company Norsk Hydro and solar energy company REC Group have higher carbon emissions than oil companies.
That is why the Lars Erik Moen also includes Scope 3 emissions in his analysis. This provides him with a more complete picture of a company's associated risks and exposure to the climate agenda. Scope 3 emissions include emissions from a company's suppliers as well as the consumers of its products and services (i.e., upstream and downstream activities). These indirect emissions often represent the largest portion of a company's carbon footprint, and in some cases account for as much as 90% of a company's total emissions.
"By considering all three emission scopes, we can capture all risks and opportunities throughout the company's value chain and gain a better understanding of its climate and environmental impact. This approach enables us to conduct a holistic analysis of how companies might be subject to future regulations and changes in consumer behaviour that could influence their business models and future return potential for Danske Bank's customers," notes Lars Erik Moen. By way of example, he points out that the carbon footprint of oil companies is much larger when including Scope 3, as this also encompasses the emissions created from using their products. Furthermore, including the Scope 3 emissions of shipping companies, for example, means their emission data are unaffected by whether the company owns or leases their vessels.
Huge need for assessments and calculations
Access to quality greenhouse gas emission data is limited, and far from all Norwegian companies publicly disclose such data. In fact, only about 30 percent of companies listed on the Norwegian stock exchange report carbon emissions and most of them do not include Scope 3 emissions. Hence, the Norwegian equity team has to perform its own calculations and assessments of Scope 1, 2 and 3 emissions. "Measuring a company's carbon footprint may seem straightforward, but in practice the calculation can be tricky. Sometimes, it is easier to determine a company's earnings for next year than to calculate last year's carbon footprint. Furthermore, when you have a portfolio of companies where services or products can be interlinked, you run the risk of double counting when calculating a company's carbon footprint,' says Lars Erik Moen. He points out that although the team has to employ a number of assumptions and estimates, he still believes detailed carbon analyses are important for understanding the consequences of expected increased carbon taxation, etc. for companies. It provides him with more objective measures for evaluating how far a company or sector has progressed in the green transition and of its efforts to address climate-related risks and opportunities.
Constantly improving the investment process
The ongoing shift to a green economy will likely transform whole sectors and business models and set out entirely new roadmaps for creating viable business growth. This trend underlines the importance for investors to have access to quality emission data, explains Lars Erik Moen, as robust sustainability data are needed to make the best possible investments. "When a company pledges to cut its emissions, we have to consider what exactly is being counted and whether all scopes are included. Hopefully, we will see more and more companies increase the transparency of their climate impact across all scopes. I support initiatives like the Task Force on Climate-Related Financial Disclosures, that encourages companies to publish details and data on their climate-related risks," says Lars Erik Moen. He emphasises that the method for utilising carbon data as a way of assessing and identifying investment risks and opportunities is constantly improving, thus supporting better informed investment decisions for the benefit of Danske Bank's customers.
Read the full report "Our Sustainable Investment Journey