At Danske Bank Asset Management we employ experts with a deep knowledge of investments and finance. But we don't stop at that. We also employ experts who are deeply knowledgeable within specific sectors. Every day they work to stay up-to-date on the cutting edge of various industries, so they can spot the growth potential that could benefit our investors.
One of these experts is Claus Henrik Johansen. He is a senior portfolio manager and Danske Bank's expert in the healthcare sector. He has more than 15 years' in-depth experience and is often quoted as an expert in national media.
Claus' knowledge in the healthcare space plays a key role in selecting which healthcare stocks become part of Danske Invests "Global Stock Picking" fund. The global equity team has approximately DKK 15 billion under management, of which approximately 15% is invested in the healthcare sector.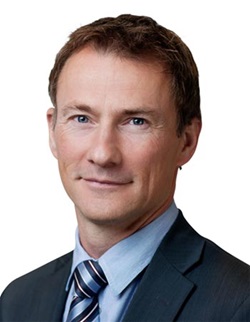 Claus Henrik Johansen, Senior Portfolio Manager, Danske Bank Asset Management
Looking for the things others don't see
Why does an asset manager like Danske Bank need an in-house expert on healthcare? Claus Henrik Johansen himself is in no doubt: "My job is all about looking to the horizon and spotting what is moving way out there in the distance. My role is to spot the trends and growth potential that are not yet reflected in share prices. Done right, this gives us an edge versus the rest of the market, and eventually it will benefit the investors in our funds."
But getting ahead of the market is no easy feat. For Claus it means full immersion in the world of healthcare. Although he holds a degree in economics, he spends the majority of his time digging down to the core of the leading healthcare companies and has been tracking developments in this field and accumulating knowledge on diseases and treatments for 15 years. This includes studying the latest clinical studies, evaluating and estimating the market potential for new therapies/products (new start-ups), participating in medical conferences and meeting doctors from all over the world.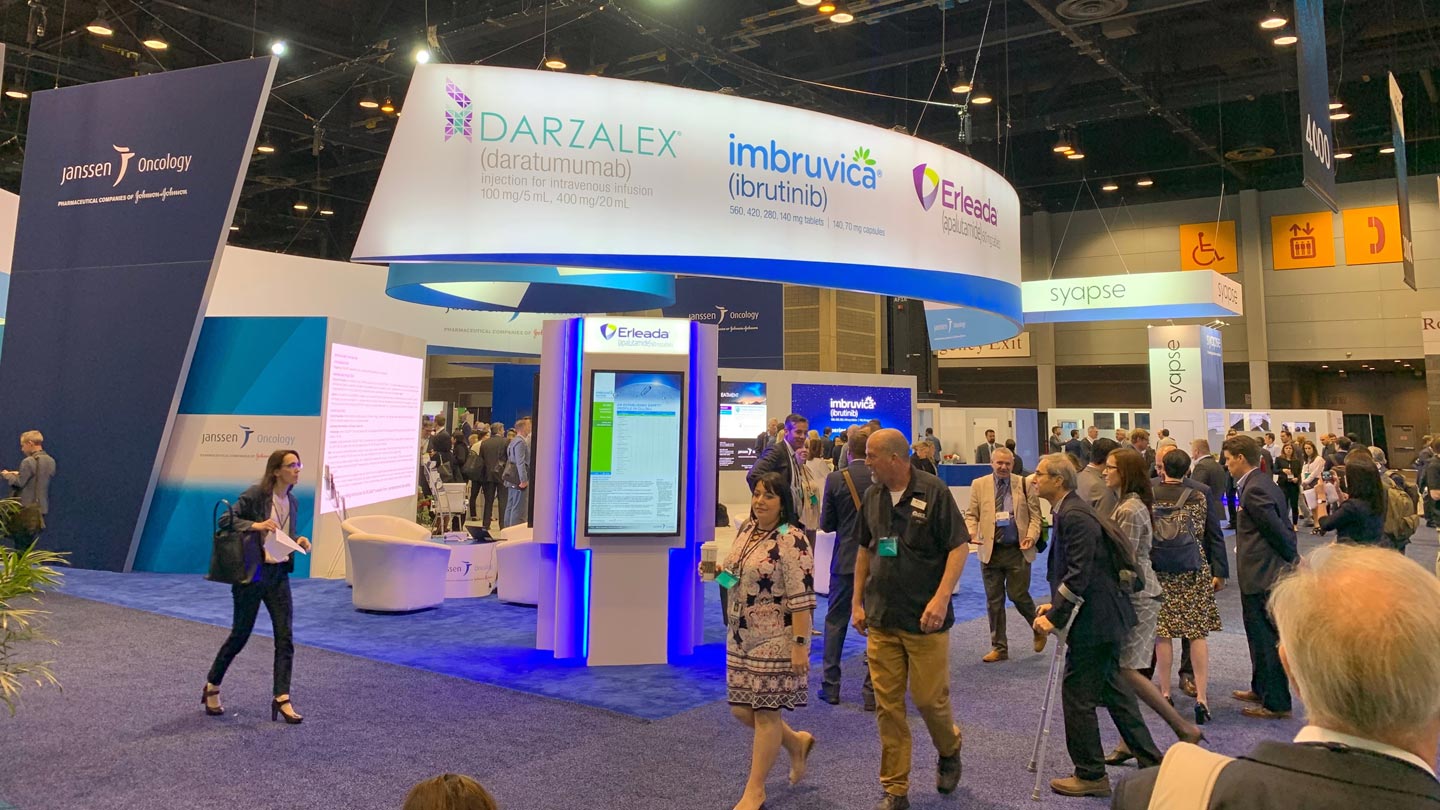 ASCO (American Society of Clinical Oncology) is the world's biggest cancer conference.
Interviewing the doctors
"I recently participated at ASCO in Chicago, the world's biggest cancer conference. Events like this give me the chance to meet some of the world's leading doctors – the ones running the clinical studies and who are influential thought-leaders for other doctors. They are at the absolute forefront of innovation within their field. This is my, and by proxy our investors', chance to get first-hand information about the latest developments in cancer, diabetes or other treatment areas where there is a significant potential for growth", says Claus Henrik Johansen, who adds:
"I use my time at events like this to spot the scientific breakthroughs that can also lead to commercial breakthroughs. When I see something with great potential, the next question I need to ask myself is: Will this become a big thing in 3-5 years – or is it a tiny seed that will grow into a beautiful tree someday further out in the future? We then run a number of financial analyses on the company before we make the decision about including it in the fund", Claus explains, and continues: "In other cases it can be a new product or patent from a company we already invest in. In this case, the decision we need to make is whether to invest more or less in that company, or just maintain our position"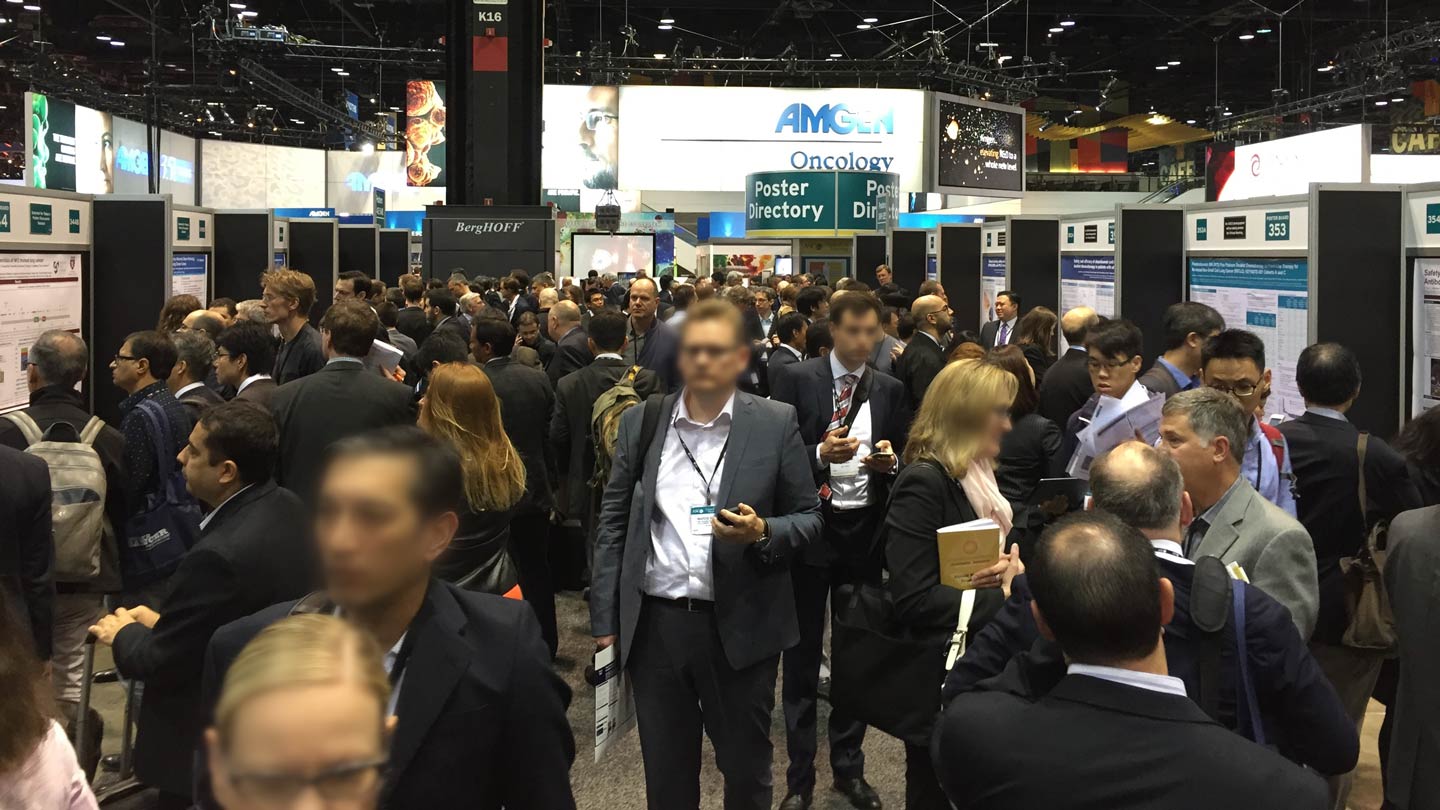 It's not just the main speakers that attract mass attention. The poster section, where research results are displayed on big one-pagers, attracts a lot of visitors too.
Big changes hold big potential
For Claus Henrik Johansen to see a potential in a healthcare company, it must be developing treatments or technology in an area that is undergoing a paradigm shift. In other words, he is looking for big opportunities in areas where big changes are happening.
"This is where I can really use my knowledge to be ahead of the market", he says. One area of treatment under constant development is research into cancer. So naturally, a big part of Claus' focus in on that. "We are seeing several groundbreaking shifts in the development of cancer treatments at the moment. One of these is immunotherapy, where there has been tremendous progress in the treatment of patients with lung cancer, for example, increasing their chance of living another 5 years while under treatment from 5% to 25% - that's a five-fold increase! Needless to say, patients will generally want to live longer, and that will benefit the companies able to deliver this kind of treatment," he says.
"Something else that I am excited about following closely is studies showing that TIL-T-cell therapy also seems to be efficiently combating solid cancer types (i.e. not blood or lymphatic cancers). This treatment is performed by identifying cells in a patient's immune system that are already actively fighting the cancer cells, taking them out of the patient's body, stimulating their growth immensely and then re-instating them in the patient's body. This kind of treatment could potentially be approved for wider application from 2021 and is really something worth keeping an eye on."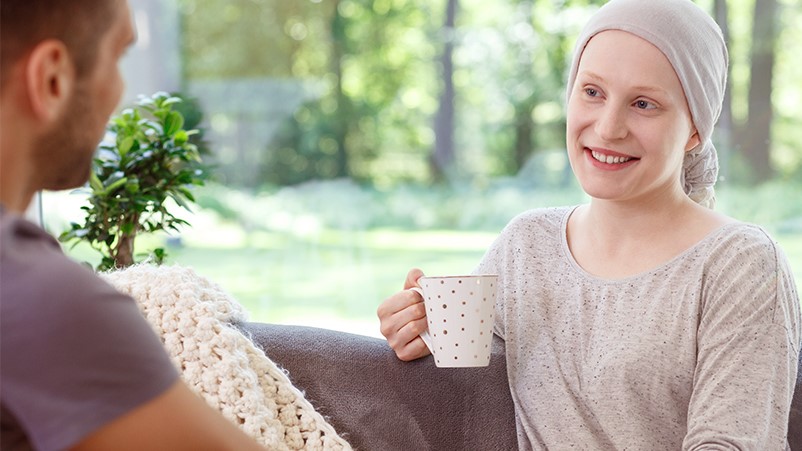 "Within immunotherapy there has been tremendous progress in the treatment of patients with lung cancer, for example, increasing their chance of living another 5 years while under treatment from 5% to 25%. That will benefit the companies able to deliver this kind of treatment", says Claus Henrik Johansen.
Want to know more?
If you are interested in hearing more about becoming a customer in Danske Bank Asset Management or the Global Stock Picking fund, please feel free to contact us.