To help us get deep into the matter at the 2019 Summit, the stage was graced by Nobel laureates, Ivy League professors, central bankers, White House insiders, sustainability researchers, military officers and cyber security experts.
The keynote speakers included: Daniel Kahneman, David Rubenstein, Arthur Laffer, Anna Rosling Rönnlund, David Axelrod and many more.
Highlights from New York Summit 2019
9ec20420-00090249-44e3f433
With keynote presentations, on-stage debates, deep dive break-out sessions, morning runs and evening events, the New York Summit gives participants a chance to widen their perspective and network with peers across the Nordics.
Access to leading global thinkers
"The New York Summit is our main activity towards institutional clients. It's all about giving our customers access to the world's leading global thinkers within their fields", says Atilla Olesen, Head of Distribution, Danske Bank Asset Management.
"We go the extra mile and invite our clients to New York, because it's the one place in the world, where we can gather these kinds of names. Every summit is a once-in-a-life time event, and I am always proud to bring our clients here", he concludes.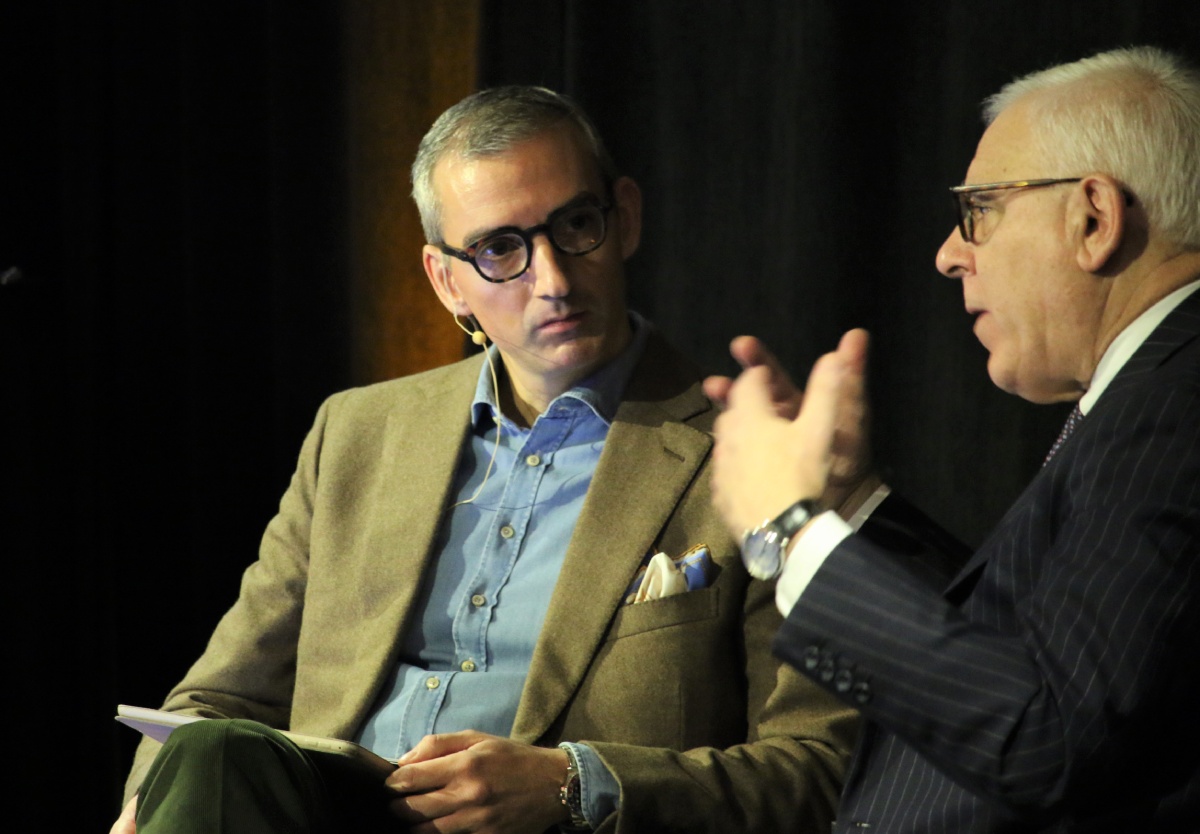 Atilla Olesen (left), Head of Distribution Danske Bank Asset Management on stage with keynote speaker David Rubenstein.