Lunch seminars provide a chance to get some mid-day insights and inspiration in an informal setting with some of Danske Banks senior asset managers. It is a short but information-packed format, where institutional investors can boost their knowledge, network and perhaps get a new perspective on their daily challenges.
At the lunch seminar on 11 September 2019 in our 8th floor panorama office in Stockholm, Jan Holst Hansen, senior global macro-strategist, was the main presenter. He believes that a big part of the value for customers participating in events like this is the opportunity to meet peers working within similar fields, and get a new perspective on the daily challenges they face.
"There is volatility in the markets, and as an institutional investor, you might be facing the same challenges as we are in Danske Bank Asset Management: how do we navigate in a market with trade wars, looming Brexit, unusual pricing of assets, and the growing fear of recession that has been forming in the wake of the inversion of the yield curve, etc." , he says.
Jan Holst Hansen not only brings his own experience to the table, he also brings findings from Danske Bank's team of analysts.
"We have a very strong team of analysts employed, so hopefully I can offer new insights and findings on events like these. We have very well informed customers, but we do have more analytical "muscle" than most of customers. At events like this, we want to give our customers an opportunity to get their hands on some of the unique insights and data we have", he concludes.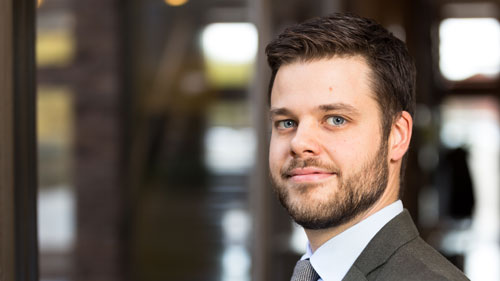 Jan Holst Hansen, senior global macro-strategist in Danske Bank.