Biography: Dr. Frank Luntz
Dr. Frank Luntz is a veteran of political communication. As a pollster, advisor and pundit he has written, supervised and conducted more than 2,000 surveys, focus groups, ad tests, and dial sessions in over 24 countries and four continents over the past decade.
His focus groups have become so influential that presidential candidate Barack Obama had this to say following the PBS presidential debate, "When Frank Luntz invites you to talk to his focus group, you talk to his focus group." He is the author of The New York Times best seller Words that Work: It's Not What You Say it's What People Hear and he has written for publications including The Wall Street Journal, The New York Times, Financial Times, and The Washington Post.
At the New York Summit in November 2019, Dr. Frank Luntz gave a poignant and highly entertaining presentation about how he sees the future of American politics, the candidates that could be running against Trump, and the deep division, that is threatening to split the nation in two. This tribalism is a great concern for him, as he expects that is can lead to instability in the US, as the general levels of trust among Americans decline and trenches get deeper between citizens supporting one or the other side of political spectrum. After his presentation, we talked to him about just that. In the video here you can see his main points, and find out who he sees as a potential candidate that could unite the nation again.
829a78c5-00090249-49e2ab8d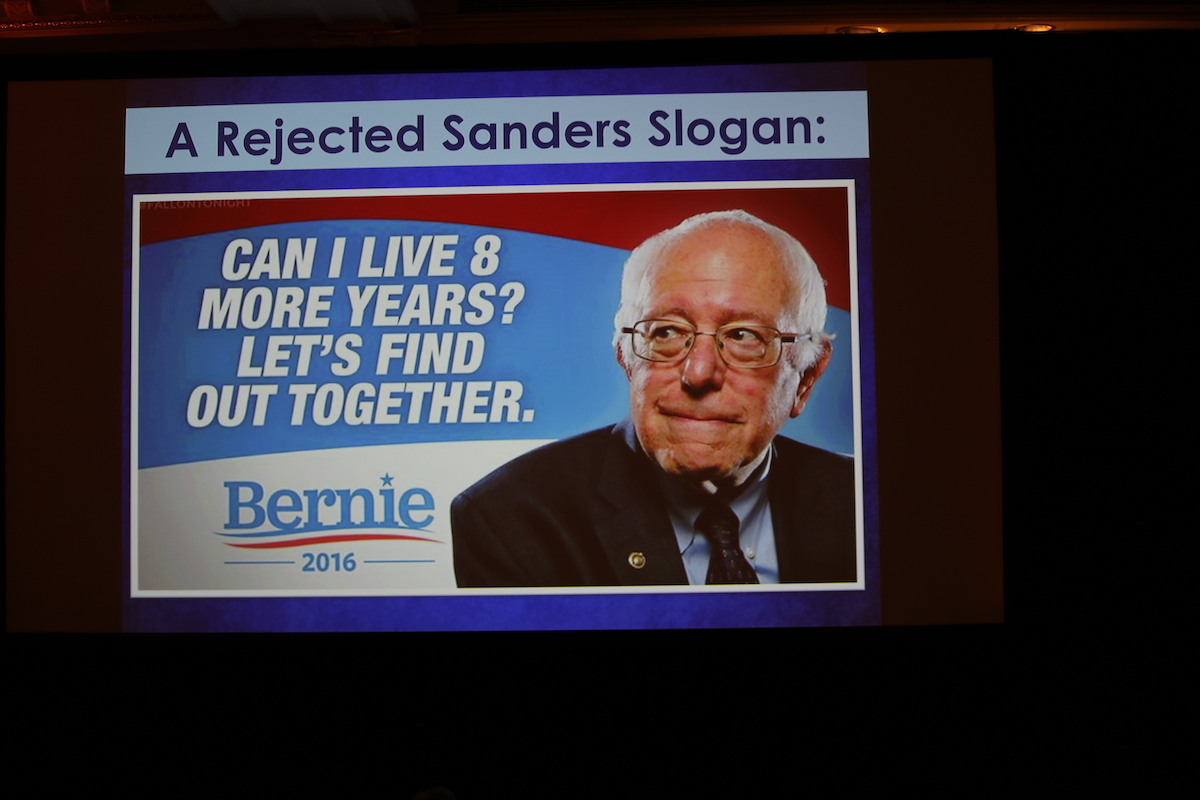 Dr. Frank Luntz' presentation made ample use of inside-jokes about American politics. Here is an example of one of his home made Rejected Campaign Slogans – this one poking fun at Democrat Bernie Sanders.